About
👋🏻 Hey there! I'm a Digital Marketing Technology professional. More importantly, I'm a Digital Marketing Technology enthusiast.
I'm passionate about Marketing Operations, Demand Generation, Growth Marketing, Marketing Automation, Web Design, and Front-End Development with over 15 years of applied experience
My typical role can be described as a "Technology Consultant" to Marketing Departments, having served as such in both Agency and Client-side settings. My background in enterprise marketing technology solutions has spanned across both B2C and B2B channels, which has coalesced with numerous industry verticals. Most recently, I have transitioned to settle in the Tech Sector.
If you are looking to spitball ideas for a project, take my new Marketing AI Prompt Generator powered by ChatGPT for a spin! 🆕
Industry Verticals
Real Estate
Education
Tourism
Hospitality
E-Commerce
Finance
SaaS
Technology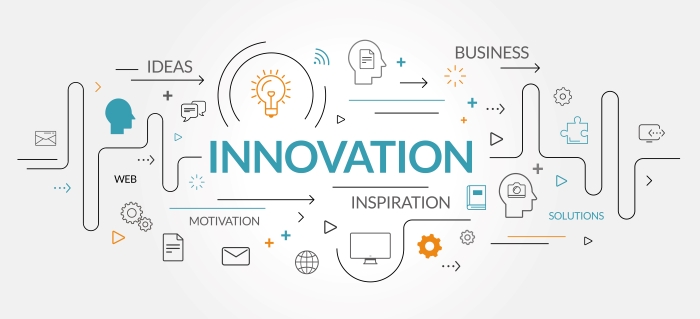 My core emphasis as a results-oriented Marketing Operations Leader is on data-driven strategy and execution.
This line of work can become rather complex. If there's one simple aspect, it would be my definition of success: non-stop learning 🚀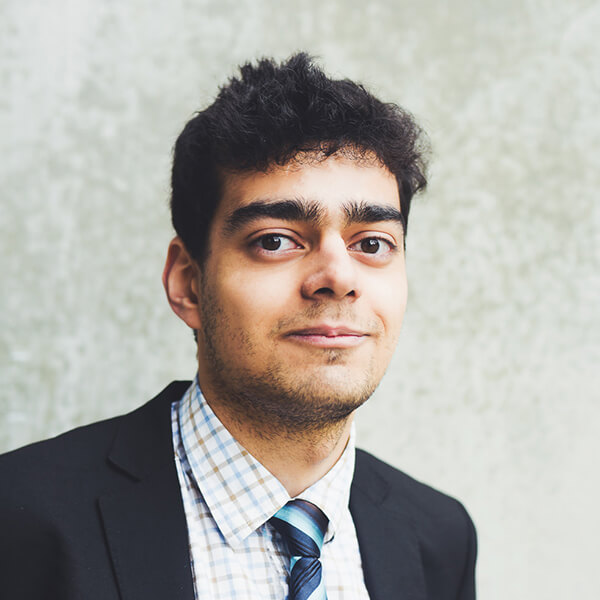 Marketing Operations/Growth Manager & Web Developer
Seasoned, data-driven marketing technology professional with a passion for problem-solving.
Degree:

Bachelor's, Digital Marketing

Primary Industry:

Technology & SaaS

City:

PST - Vancouver, CA & San Francisco, US
My credentials notably include a BBA Degree specialized in Marketing issued by Capilano University as well as a Digital Marketing program certificate issued by BrainStation. In addition, I hold professional certifications in Salesforce Pardot, Adobe Marketo, IBM Watson, and HubSpot. I also possess official Google Partner status via certifications in Google Analytics and Google Ads.
Skills
Below is a list of each discipline I have specialized in and notable platforms I have experience with. While I have a flexible background, my primary occupation is distinctly centered on advanced cloud enterprise platforms with two areas of emphasis: marketing data and marketing development.
Nowadays, I have been zeroing in on marketing automation and CRM platforms within the technology stack, while consistently working to extract insightful, meaningful, and actionable data to help guide strategic decision-making. As an analogy, some electricians are good all-around electricians but focus on auto. In this case, marketing cloud and marketing analytics would both be classified under that specialization.
Curious to learn more? Follow me on LinkedIn today
Cloud Enterprise









Digital Analytics









Digital Advertising









Digital Design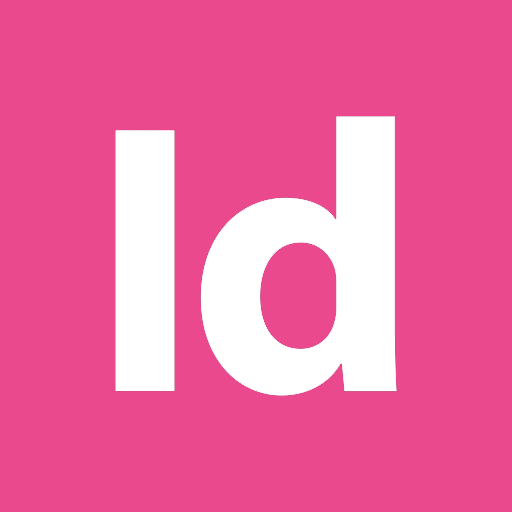 Front-end Development






Productivity Apps







Resume
Below you will find a responsive version of my resume. Need a printer-friendly version? Feel free to download it instead!
Summary
Innovative and results-driven Digital Marketing Ops Leader with 15+ years of background in producing remarkable customer-centric experiences, implementing closed-loop ROI reporting, and maximizing revenue.
Certifications
Salesforce Pardot
Google Ads
Facebook Ads
Education
Certificate, Digital Marketing Professional
2017
BrainStation, New York, NY
Studied and reviewed all key digital marketing channels: Google Analytics, SEO, Google Ads, social ads, social media, E-commerce, and marketing automation. Conducted and presented a Digital Marketing Assessment for Vega as part of a hands-on course project.
Bachelor of Business Administration, Marketing
2010 - 2015
Capilano University, Vancouver, BC
Over the course of my time at Capilano University, I transitioned from engineering, geo sciences, and accounting to my current industry discipline: digital marketing.
Advanced Diploma, Digital Marketing
2014 - 2015
Capilano University, Vancouver, BC
Volunteer Experience
Community Partner, Marketing Operations
2020 - Present
MarketingOps(dot)com, Orange County, CA
Community Partner, Revenue Operations
2020 - Present
RevGenius, New York, NY
VISION Conference Ambassador
2019
BCAMA, Vancouver, BC
Salesforce Pardot User Group Chapter Rep
2016 - 2018
Pardot User Group, Vancouver, BC
As a participant at the local Pardot User Group, I observed and shared creative ideas and workarounds to marketing automation challenges in the Salesforce ecosystem. I also exercised early-stage prospecting to bolster business development initiatives.
Director of Web Development
2015
Capilano University Marketing Association, Vancouver, BC
As the web developer at CAPUMA, I was responsible for doing a complete re-design project of the website. I have done so using a combination of the WordPress Content Management System and HTML5/CSS coding. On an ongoing basis, I was responsible for uploading new content, organizing the layout, updating blog posts, and coordinating with online marketing efforts via social media.
UX Panelist
2015
BCNET, Vancouver, BC
Presented findings on information technology infrastructure from an end user and research-based perspective as part of the 2015 annual BCNET conference.
Professional Experience
Senior Salesforce Marketing Cloud Developer
2023 - Present
Four Seasons Hotels and Resorts, San Francisco, CA - Remote (Contract)
Senior Marketing Operations Manager
2022 - 2023
Instabug, San Francisco, CA - Remote
Oversaw all B2B SaaS growth-engine projects, ABM, and digital asset management, and web initiatives at scale
Spearheaded the WordPress > Webflow migration and subsequent phases including

the new Instabug Blog

and Webflow training
Implemented a full-scale Webflow <> Marketo <> LeanData <> Salesforce integration with comprehensive tracking and user flows
Marketing Operations Manager
2021 - 2022
Evisort, San Francisco, CA - Remote
Optimized site performance, improving the load time by >80%
Oversaw the WordPress > Webflow site migration in Q3 and HubSpot > Pardot MAP migration in Q4
Integrated and automated the Evisort Marketing Technology Stack
Marketing Operations Manager
2020 - 2021
Sapling (acquired by Kallidus!), San Francisco, CA
Digital Marketing Lead
2019 - 2020
Fresh Tracks, Vancouver, BC
Led all marketing automation, CRM, data infrastructure, segmentation, and reporting initiatives
Launched

luxury travel site

: $65K+ revenue yield mid-pandemic
Developed Velocity (VTL) scripts to tokenize SFDC fields
Performed custom report/extract functionality in bulk via Marketo REST API and SFDC Data Loader/SOQL
Produced Smart Lists to drive outbound engagement via Marketo as well as GA, Google Ads, Facebook, and SFDC
Senior Marketing Automation Specialist
2017 - 2019
IBM (Revenue Automation), New York, NY - Remote
Led Revenue Automation's website redesign project
Built automation flows and strategies to enhance lift
Designed/developed IBM Watson-integrated web forms
Designed/developed HTML emails via Watson, Marketo
Established and maintained rapport with key clients
Updated marketing collateral using Adobe CC
Reported on drip campaign automation workflows
Digital Marketing Technician
2013 - 2017
Global Village English Centres, Vancouver, BC
Planned and executed inbound marketing using Pardot Marketing Automation and Salesforce CRM
Reviewed Google Analytics reports to determine strengths vis-à-vis areas of improvement
Ran PPC Ads relying on audience and keyword research
Optimized PPC campaigns (reduced CPC from $5 to ~$0.08 and CPA from $75 to <$2)
Conducted SEO with traffic averaging 14,000+ visits/mo
Managed web update/re-design projects using Teamwork
Digital Marketing Manager
2011 - 2013
Zen Digital, Vancouver, BC
Ran Google Ads using keyword research, budget analysis
Maintained WordPress website with custom HTML/CSS
Tracked site metrics via Google Analytics, Search Console
Managed social: Facebook, Twitter, YouTube, Instagram
E-Commerce & SEO Specialist
2010 - 2011
Music Gallery, Vancouver, BC
Maintained website database using Zen Cart E-Commerce CMS
Updated product listings using Photoshop and Dreamweaver
Provided customers with current product information
Led YouTube Video Advertising initiatives
Portfolio
Here is a sample of noteworthy digital marketing projects I have worked on.
Interests
Outside of my career endeavours, I am a longtime hockey fan. Wins have no meaning without losses, much like how successes contrast with failures.
Recently, I've picked up the guitar and fun doesn't even begin to describe that learning experience 🎸🤘🏻
A few of my other favourite pasttimes include running, cycling, movies, travelling, concerts, karaoke, reading blogs, and enjoying Mediterranean cuisine. Speaking of movies, does anything even hold a candle to Deadpool? I'm not just saying that because Ryan Reynolds is a Vancouver native too, but that tidbit is a definite plus.
As a technology enthusiast and not just a marketing technologist by trade, I've also been taking a real interest in futurology. In particular, I look forward to discovery around AI and the presumed reality (or not) of the technological singularity. ChatGPT is as cool as it is scary, and it's super scary 🤖👻 on that note, you might want to give my new Marketing AI Prompt Generator powered by ChatGPT a try!
Testimonials
I've been fortunate to collaborate with several industry rockstars. Here's what some of them are saying about my Digital Marketing Operations + Technology background:
Contact
Looking to get in touch? I'm always reachable - I look forward to hearing from you!
Contact Summary
Location:
PST - Vancouver & San Francisco - Remote
LinkedIn:
Email:
Booking Link: